When clicking the chat icon it loads a webpage instead of the chat request window, most likely the cause is the chat icon "Behavior" setting. Check to see if this happens only when the chat icon is offline. If this is the case, then here is what you will want to do:
Login to your PHP Live! Setup Admin area
Click the top menu "

Chat Icons

"
Continue to the "

Behavior

" setting for the Offline chat icon and see if it is set to load a webpage. Update the setting to open the leave a message window (popup, tabbed or embed)
Save and done!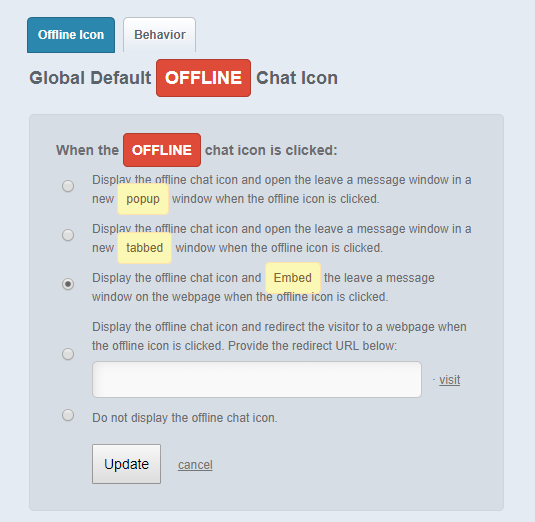 If it is not the behavior setting, then most likely the chat icon HTML Code on your webpage is incorrect. You will want to copy a new chat icon HTML Code from the Setup Admin area and replace the code that is currently on your webpage. From the Setup Admin area click the top menu "HTML Code" to copy a new chat icon HTML Code.