Display an opt-in feature on the chat request window. Visitor responses are saved to the system for download or CSV export.
Email Marketing Addon features:
Display an opt-in option on the chat request window.
Set the response to be required or optional.
Store the response data to the system.
View, download or export the data to a CSV file (REST API also available)
Screenshot: Create Email Marketing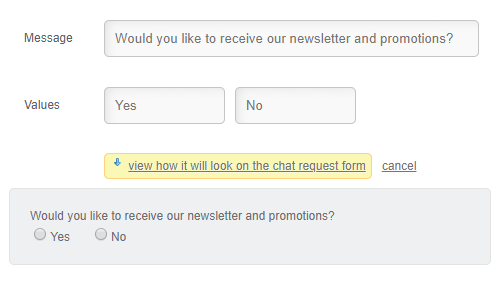 Screenshot: View, Download or Export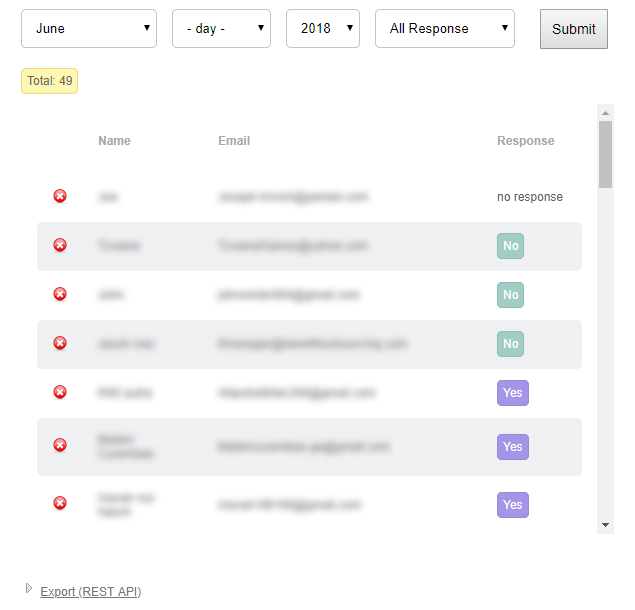 NOTE: If you do not see the Email Marketing menu after installation, you will need to upgrade your PHP Live! system to the latest version. The Email Marketing addon was introduced with PHP Live! v.4.7.9.5. The latest PHP Live! version can be downloaded at the client area.